wendy reid - tree pieces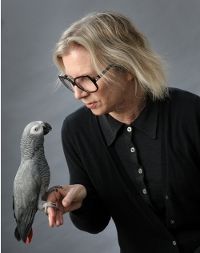 Over the past 30 years, Wendy Reid has composed an ongoing set of musical processes based on nature, Tree Pieces, ranging from electro-acoustic chamber compositions to larger works for chamber orchestra and open ensembles in site-specific environments. 
The processes attempt to reflect the inter-connection of all things (including ourselves) in nature.  In performance, an attempt is made at a spontaneous unforced and unblocked growing of sound and silence in which emphasis is placed on formation rather than pre-established form, as in the building and shaping of cell-like units in living processes. 
The Tree Pieces have been performed and broadcast throughout the United States, Europe and Asia by the Abel-Steinberg-Winant Trio, the San Francisco Contemporary Music Players, the Kronos Quartet, Other Minds 19 Festival (Charles Amirkhanian), Mills Performing Group, Mills Contemporary Performance Ensemble (Steed Cowart), the New Music Works Ensemble (Phil Collins), the San Francisco String Quartet (Nathan Rubin), Ensemble Klee, Ruffled Feathers, Brassiosaurus, Tree Ensemble, and others.
 Reid produced the new music series NEW MUSIC WITH BIRDS, FROGS AND OTHER CREATURES sponsored by the Natural Sciences Department of the Oakland Museum and the San Francisco Art Institute. She teaches music composition at Mills College and violin at Holy Names University PMD. Scores, CDs, and LP are available at frogpeak.org, cdbaby.com, itunes, and treepieces.net
                            .   .   .   .   .   .   .   .   .   .   .   .   .   .   .   .   .   .   .   .   .   .   .   .   .   .   .
TREE PIECES is an on-going set of musical processes which attempt to reflect nature's manner of operations. Because the pattern or order of nature functions as a single process without division, contrary to the state of control in which there exists a duality (-one element commanding and the other obeying), control in the compositional process is removed by varying degrees from piece to piece. 
The processes are contextual in nature thus allowing the performers to act according to the unpredictable conditions and variables which arise from within the musical continuity. In this way, the compositions attempt to reflect the inter-connection of all things (including ourselves) in nature. In performance, an attempt is made at a spontaneous unforced and unblocked growing of sound and silence in which emphasis is placed on formation rather than pre-established form, as in the building and shaping of cell-like units in living processes. This approach 'formation as process' parallels that of the artist Paul Klee whose writings have influenced my work. Klee believed that 'communication with nature remains the most essential condition' for the artist by the simple fact that he himself is part of nature.

WENDY REID (b. Los Angeles, 1952) received degrees from Mills College (M.A.), the University of Southern California, School of Performing Arts (B.M.), and attended Stanford University, Center for Computer Research in Music and Acoustics. Between 1975-77, she was a private pupil of Nadia Boulanger in Paris and Les Écoles D'Art Americaines at Fontainbleau. Composers she has studied under include Terry Riley, Robert Ashley, Halsey Stevens, James Hopkins and film composer David Raksin. She is the recipient of numerous awards and grants including Meet the Composer/California, Meet the Composer/New York, Subito grants, an ASMC grant and the Paul Merrit Henry Prize. Her works have been performed and broadcast throughout the United States, Europe and Asia by the Abel-Steinberg-Winant Trio, the San Francisco Contemporary Music Players, the Kronos Quartet, Other Minds 19 Festival (Amirkhanian), the New Music Works Ensemble (Phil Collins), the San Francisco String Quartet (Nathan Rubin), the Ruffled Feathers Tree-o, Brassiosaurus, Ensemble Klee, the Tree Ensemble, and others. Reid is producer of the new music series NEW MUSIC WITH BIRDS, FROGS AND OTHER CREATURES sponsored by the Natural Sciences Department of the Oakland Museum and the San Francisco Art Institute, and currently teaches music composition at Mills College and violin/ensemble/composition at Holy Names University PMD. Scores/CDs/LP: frogpeak.org.,  cdbaby.com, itunes