wendy reid  -  tree pieces
 Upcoming:
ambient bird - live oak  with sfSOUND   Fall Equinox  Thursday Sept 22, 2022 6:30pm 
Live Oak Park   1301 Shattuck Ave  Berkeley*
 http://sfsound.org/series/#2022.9.22 
musicians:
Lulu, african grey parrot
Wendy Reid, violin
Brenda Hutchinson, long tube
Kryś Bobrowski, glisglass
Ron Heglin, tuba
Aurora Josephson, voice
David Samas, percussion
Kanoko Nishi-Smith, koto
Matt Ingalls, clarinet
Brendan Lai-Tong, trombone
Diane Grubbe, flute
Kyle Bruckmann, oboe
Wendy Reid's site-specific work 'ambient bird - live oak' is a 44-minute interspecies sonic landscape which reflects a philosophy of connecting with all living creatures and the environment. The ensemble includes the musicians of sfSOUND and others working with the sounds of the birds, the crickets, the creek and the trees of Live Oak Park.
The structure of this work can be described as a musical process which attempts to reflect nature's manner of operations: sonic fragments of an African grey parrot become the cells of a spatially notated score to be interpreted and performed by the musicians within the ambient environment.  Contextual in nature, the work allows performers to act according to unpredictable conditions and variables which arise within the musical continuity. In performance, an attempt is made at a spontaneous unforced growing of sound and silence in which emphasis is placed on formation rather than pre-established form, as in the building and shaping of cell-like units in living processes. 
The first incantation of ambient bird entitled 'ambient bird 433',  pays homage to John Cage's composition 4'33"(1952).  This fall equinox performance with sfSound celebrates its 70th-year anniversary.
*LOCATION OF PERFORMANCE: Live Oak Park 1301 Shattuck Ave. Berkeley, just north of the recreation/theatre building, near the creek, under the trees.
There is no formal seating: stand and watch or wander, sit on the grass, ground, steps, distant picnic tables or bring your own chair/blanket
TIME OF PERFORMANCE:  6:30 - 7:14 PM
 This performance is made possible with a grant from Innova and the city of Berkeley
Center for New Music:  Mills Grist  March12, 2022  https://www.youtube.com/watch?v=lKvnr16XXqg
BEYOND BORDERS:  BIRDS - IMPROVISATIONS - ENVIRONMENTS
https://www.youtube.com/watch?v=5te42oZpMLc&t=1432s  
SATURDAY  AUGUST 14, 2021 - 8PM  CENTER FOR NEW MUSIC
C4NM YOUTUBE CHANNEL
Holy Names Faculty and Friends Recital March 2021
Network Music Festival July 14-18, 2020
Wendy Reid: Birds Without Borders
 Ambient Bird-Online:  birds without borders
Friday July 17 12pm (PDT)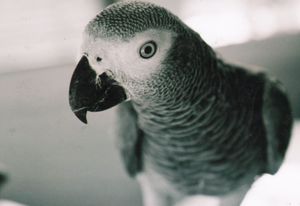 Ambient Bird-Online:  birds without borders
https://networkmusicfestival.org/programme/performances/wendy-reid-ambient-bird-online-birds-without-borders/
ENSEMBLES
Bird  Ensemble #1:  
Lulu, African Grey Parrot 
Wendy Reid, violin
 Krys Bobrowski, glisglas
Brenda Hutchinson, long tube instrument
Aurora Josephson, voice
 Ron Heglin, tuba, voice
Bird Ensemble #2:  an international group of musicians: 
Thea Farhadian,violin (Berlin)
Barbara Golden, piano, tape (Nova Scotia) 
Barbara Held, flute (Barcelona) 
Silvia Matheus, electronics (Brazil) 
Biggi Vinkeloe, alto saxophone (Sweden) 
Faculty and Friends:
Saturday, February 8, 2020  - 4:00pm, Holy Names University Studio Theater - Valley Performing Arts Center;
works by *Reid, Prokofiev, Lauro, Copland, Barber,Beethoven, Mendelssohn, Mozart, Bizet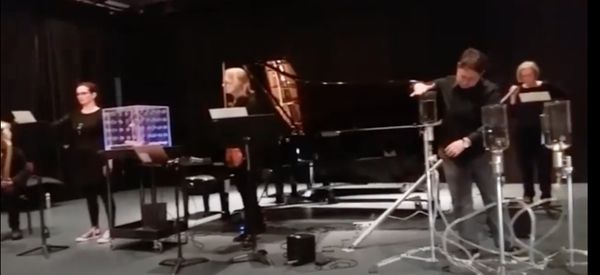 *Tree Piece #67 'bird haiku' for African Grey Parrot and open ensemble
Lulu, African Grey Parrot
 Wendy Reid, violin
Brenda Hutchinson, long tube instrument
Krystyna Bobrowski, glisglas
Aurora Josephson, voice
Ron Heglin, tuba, voice
Ambient Bird 433  4-14-2019              (photo: A.Aldrich)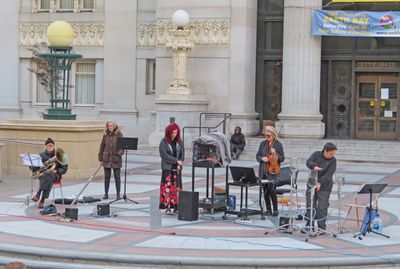 Ron Heglin, Brenda Hutchinson, Aurora Josephson, Lulu, Wendy Reid, Krystyna  Bobrowski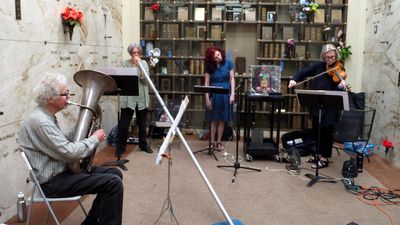 Garden of Memory, Solstice Concert
June 21,2019  5-9pm
Chapel of the Chimes, Oakland
Lulu, African Grey Parrot
Wendy Reid , violin
Aurora Josephson, voice
Brenda Hutchinson, long tube instrument
Ron Heglin, tuba, voice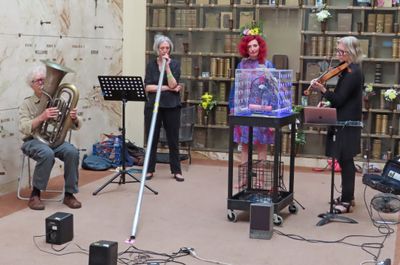 Ambient Bird 433
April 14, 2019 7-8pm
Frank Ogawa Plaza Forum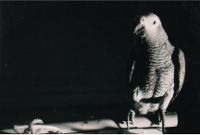 AMBIENT BIRD 433 for African Grey Parrot and 3 open ensembles:
ENSEMBLES:
 Bird Ensemble (#1):  Lulu, African Grey Parrot; Wendy Reid, violin; Brenda Hutchinson, long tube instrument; Aurora Josephson, voice; Ron Heglin, tuba
Mills Contemporary Performance Ensemble (#2): Rodrigo Barriga, electric bass; Petur Eggertsson, violin; Tony Gennaro, percussion; Eric Glick Rieman, melodica; Lee Hodel, double bass; Jake Parker Scott, saxophone; Mitch Stahlmann, flute; Jess Tambellini, trumpet; Maia Ziaee, voice; Steed Cowart, director 
FROG POND 433 Ensemble (#3): Kattt Atchley, voice, laptop; Kenneth Atchley, laptop; Nancy Beckman, shakuhachi; Tom Bickley, recorder, electronics; John Bischoff, laptop; Krys Bobrowski, glissglass; Tom Djll, trumpet;  Barbara Golden, suir, suling; Silvia Matheus, bird whistles; Maggi Payne, flute, bird whistle; Tim Perkis, laptop; Brian Reinbolt, tweet-boxes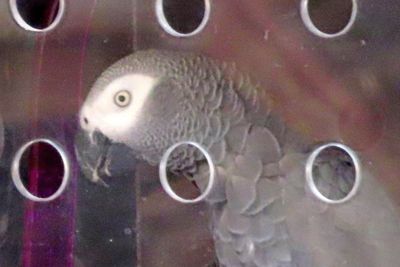 Ambient Bird 433 concert 4-14-19 (audio)     (photo: A.Aldrich)         
 video of Ambient Bird 433 performance 4-14-19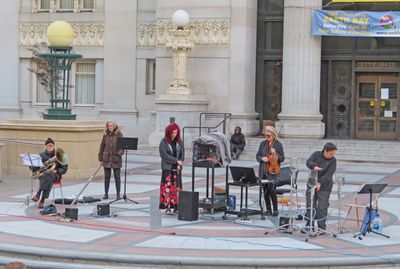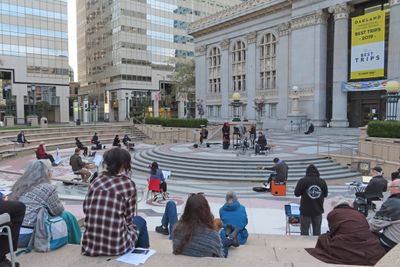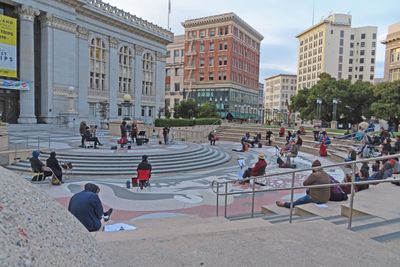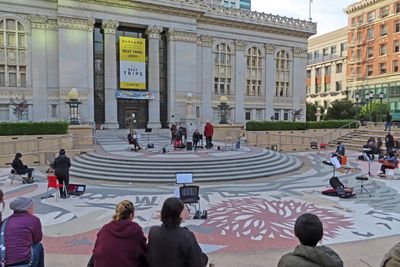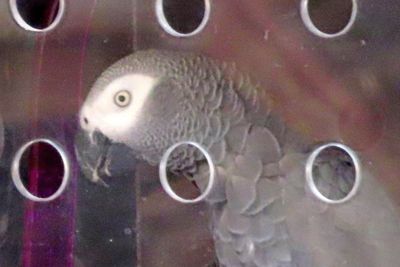 Lulu at Ogawa 4-14-19     (photos: Andrew Aldrich)
 https://www.facebook.com/tbickley/videos/10156795217756834/
sfchronicle11-5-18ambientbird433
https://datebook.sfchronicle.com/entertainment/oakland-composer-birds-make-beautiful-music-togetherttp://treepieces.net/files/SFChronicle11-8-18edit.PDF
Rescheduled from 11/10/18 to 4/14/19: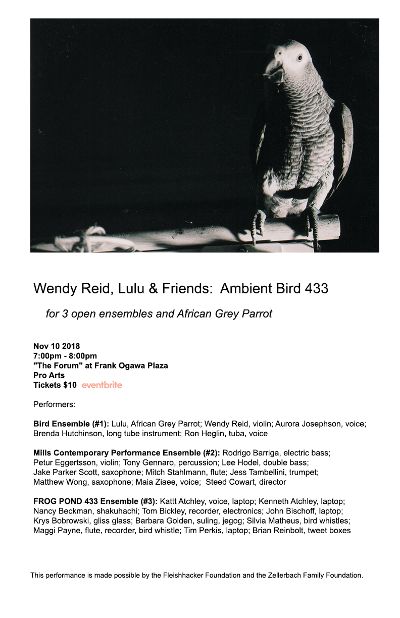 *Friday, October 19, 8pm, Mondavi Arts Center, UC Davis Faculty Recital:  Tree Piece #34 'frog ostinato' for oboe and percussion,  with  Kyle Bruckmann, oboe,  Christopher Froh, percussion; other works by Elliot Carter, Lou Harrison, Du Yun, Liza Lim
*Friday, November 2, Tree Pieces Window Gallery Opening 6-9pm, 150 Frank Ogawa Plaza
TREE PIECES - VISUAL SCORES in the Window Gallery - Pro Arts, Oakland Nov.2 - 30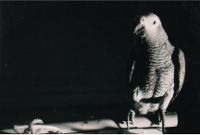 https://proartsgallery.org/event/wendy-reid-tree-pieces-visual-scores-ambient-collage/
https://www.facebook.com/tbickley/videos/10156795217756834/
Tree Piece #66  AMBIENT BIRD 433 for African grey parrot and 3 open ensembles: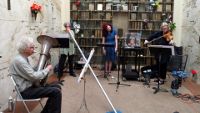 JUNE 21 chapel of the chimes:  LULU with
Wendy Reid, Aurora Josephson, Brenda Hutchinson, Ron Heglin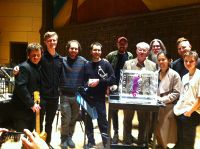 Steed Cowart & Mills Contemporary Performance Ensemble
Lulu Variations 3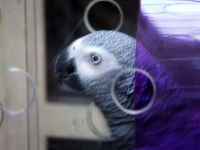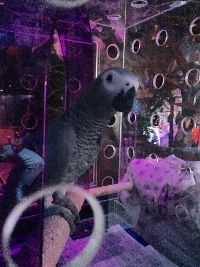 Lulu at the Chimes                                                                              Lulu at Turquoise Grotto
tree piece #8 for solo persussion: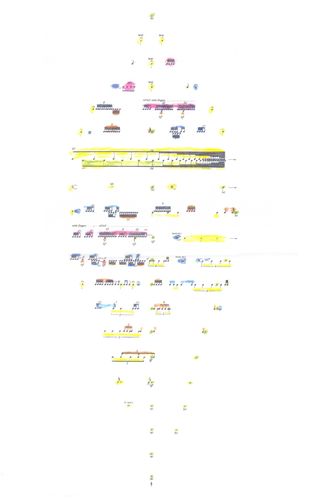 tree piece #2 for violin, percussion, and tape:







 










tree piece #10 for violin, percussion, and tape:












tree piece #17  for two or more instruments:















tree piece #21  for violin, percussion, and tape:




 









tree piece #31  for trumpet and percussion:














tree piece #34 for oboe, percussion, and tape: